Even the greatest BJJ competitors of all time were unknown at one point or another and even with more spotlight shining on up-and-coming stars thanks to the wonders of the internet, there are still athletes out there who the average fan has no idea exists. Before Marcelo Garcia was the household name he is now, he was just a friendly Brazilian who was invited to ADCC 2003 at the last minute. Before 10th Planet was one of the biggest gym networks on the planet, Eddie Bravo was just an American brown belt standing in Royler Gracie's path to victory. Here, we'll go through the athletes you don't know, but probably will soon: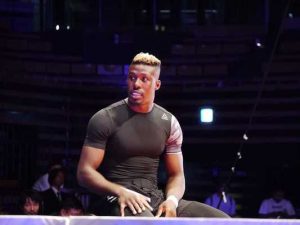 Haisam is a Ghanian athlete who's family moved to Tokyo back in 2009, at the age of 16. When he was 18, he started training in BJJ and quickly moved up the ranks before being awarded his brown belt within five years. It was then that Haisam decided to move to the famous Carpe Diem Academy and start taking competition very seriously, this led to winning the IBJJF Asian Open, earning bronze in the European Open and featuring on Quintet. Since being awarded with his black belt in 2018, he's already faced some top-tier opposition like Lachlan Giles, Kaynan Duarte, and Adam Wardzinski, and been part of the team that won Quintet Fight Night 2. Expect big things from him both on the Asian BJJ scene and globally once competitions start opening up again.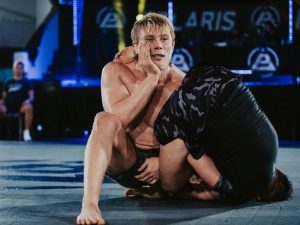 Vosgrone started training at 16 in his hometown of Dusseldorf, Germany, but has lived and trained in England for the last three years, representing Carlson Gracie Team. Despite not being particularly well-known across the world, he's had a growing fanbase in the UK for quite some time. He spent several years beating virtually everybody on the British grappling scene including a flawless 3-0 run on the biggest stage in the country, Polaris. He's already competed at the highest level and earned a Bronze medal at the 2019 IBJJF No Gi World Championships, before cementing his place as the top grappler in the country by winning the Polaris UK Grand Prix. Vosgrone looks to be a forced to be reckoned with on the no gi scene in the coming years.
Szczecinski is already one of the best competitors on the Polish BJJ scene, training out of Warsaw. He's won the Polish National Championships both in and out of the gi, along with the UWW European and World Grappling Championships. His most impressive achievement so far came in 2018 when he earned a bronze medal at the last edition of the ADCC European Trials, narrowly missing out on a place in the World Championships. He's a real talent at 77kg and will feature as part of Team Europe in the upcoming Polaris Squads, where he looks set to make a big impact ahead of the next ADCC European Trials event.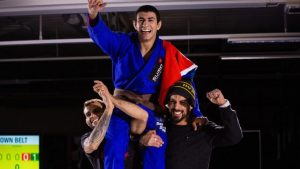 Hopstock is a brown belt training under Eduardo "Teta" Rios in Norway and coincidentally, both him and his coach will also feature in the upcoming Polaris Squads event representing Team Europe. Not only is he a master of the Ankle Lock, Hopstock is also the inventor of his own shoulder-lock variation, the Tarikoplata. Seeing as he dominates almost every competition around Scandinavia, it shouldn't be too long before we see him competing at the highest levels of the sport. When he does, it seems likely that he'll take his fair share of big-name scalps when competitors run into the Tarikoplata for the very first time.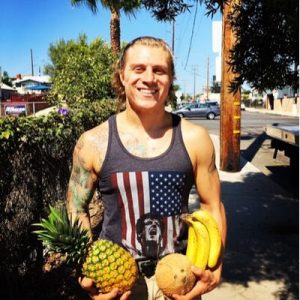 Clymer is another brown belt training under a phenomenal grappler, Keenan Cornelius at Legion Jiu-Jitsu. Not only does Clymer represent one of the newest teams in BJJ as one of their top competitors, he's also a no gi coach. He started out wrestling in Indiana before eventually trying his hand at Jiu-Jitsu when he turned 16, even coaching wrestling at one point before making the move to San Diego. Eventually, he earned his brown belt courtesy of Richie "Boogieman" Martinez before switching to Cornelius' school. He recently became the F2W brown belt Light-Heavyweight no gi champion and the sky really is the limit for one of the most well-rounded brown belts in the sport.