This article is part of our week of ADCC 2022 coverage. To get live results, play by play, and commentary, we'll have a live updates article running all weekend.
There are always people making their debut at any major tournament and there are several in each division at ADCC 2022. Of course, the fact that around half of the competitors have to win their way to the event through the brutal trials format ensures that there is always a huge amount of fresh blood competing at any ADCC world championship. With just a matter of weeks to wait until the first grapplers hit the mats at ADCC 2022, the complete competitor list has been released. Let's take a look at who will be making their debut at the event: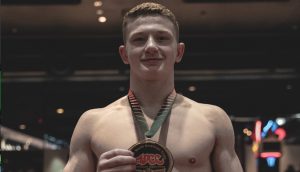 Men's Under 66kg Division
The lightest men's division on the roster always has a healthy amount of grapplers making their debut and ADCC 2022 is no exception. Cole Abate is perhaps the most notable debutant as he stunned the fans by winning the North American East Coast trials at the age of just 16, and now he will be one of the youngest athletes to ever set foot on the mats at the ADCC world championships. He isn't alone in the division however, as each and every one of his fellow trials winners will also be making their debut. Keith Krikorian was the other qualifier from North America while Jeremy Skinner qualified from Asia and Oceania, Ashley Williams and Sam McNally qualified from Europe, and Diogo Reis and Fabricio Andrey qualified from South America.
Alongside every one of the trials winners, several of the invitees for the 66kg division have also never competed on the ADCC mats before. The majority of the invitees making their ADCC debut actually hail from Brazil with Gabriel Sousa, Diego 'Pato' Oliveira, and Ruan Alvarenga all making their way to the event from different areas of the home of BJJ. Josh Cisneros is the only American to have received an invite to make his debut at ADCC 2022 and he has also had the shortest time to prepare after being called up to replace an injured competitor.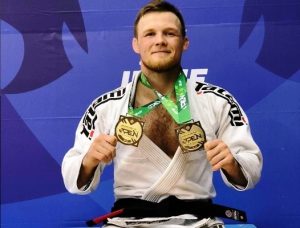 Men's Under 77kg Division
Tommy Langaker is the only trials winner from Europe to be making his debut at 77kg this year, although both of the North American winners are young competitors who have never set foot on the ADCC mats before. While William Tackett is a completely new face at ADCC, Kade Ruotolo might seem more familiar after his brother Tye made such an impressive debut himself back in 2019. The South American qualifiers are also much younger competitors as Mica Galvao and Roberto Jimenez will be representing the next generation at the event.
The majority of the athletes who received an invite to compete in the 77kg division are returning competitors, with the exception of two representatives from 10th Planet. PJ Barch and Andy Varela were both given the opportunity to compete at ADCC 2022 for the first time after they each put on impressive performances in reaching the podium of the 2022 North American West Coast trials, regardless of the fact that they were just shy of winning gold.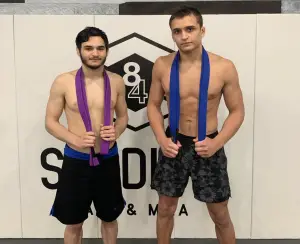 Men's Under 88kg Division
Every athlete who won their respective trials event at 88kg will be a new face at ADCC 2022 and another newcomer, B-Team's Izaak Michell, actually won a place at 99kg before moving down in weight. Roberto Dib Frias was originally the sole winner from Asia and Oceania in this division, while Eoghan O'Flanagan and Santeri Lilius are the two winners from Europe. The North American trials winners are Giancarlo Bodoni and Jay Rodriguez, while the South American debutants are Isaque Bahiense and Alexandre De Jesus.
In this division there was only room for seven competitors to be invited due to qualifiers changing their weightclasses and as a result, every invitee actually has prior experience competing at the ADCC world championships.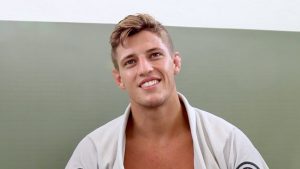 Men's Under 99kg Division
A fair number of trials winners booked to compete at 99kg entered their trials events in spite of featuring at ADCC 2019, with New Wave Jiu-Jitsu's Luke Griffith being the sole European representative to be making his debut in 2022. Although 10th Planet's Kyle Boehm originally qualified from North America in the over 99kg division, he has dropped down in weight for his first appearance at the ADCC world championships. From South America, Henrique Cardoso and Joao Costa will be making their debut.
The minds behind ADCC must have seen the number of familiar faces qualifying from trials events, because four of the invitees for the under 99kg division will be competing for the first time. Nicholas Meregali is without a doubt the most notable name as a BJJ competitor who has previously stuck exclusively to competing in the gi, but his fellow Brazilians Elder Cruz and injury-replacement Luccas Lira Costa will also be eager to make an impact. Devhonte Johnson is then the sole American invitee who has not yet had the honour of competing at the ADCC world championships.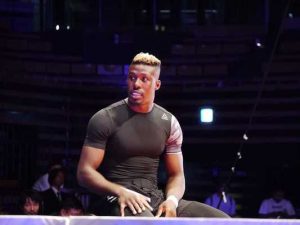 Men's Over 99kg Division
The over 99kg division is stacked with former ADCC champions which leaves little room for newcomers, although the European trials have produced two fresh faces in Heikki Jussila and Daniel Manasoiu. The other trials events have not followed suit however, as Josh Saunders is the sole Asia and Oceania qualifier and Roosevelt Sousa is the only winner from the South American trials, both of whom will be competing for the first time.
The athletes invited to compete in the heaviest division have a huge amount of ADCC experience between them and as a result there are only two unfamiliar faces. Haisam Rida has been an emerging talent for some time and he is more than capable of providing an upset in the division, while Damon Ramos has been invited to represent Renzo Gracie Jiu-Jitsu and he too will be working hard to make a name for himself at the event.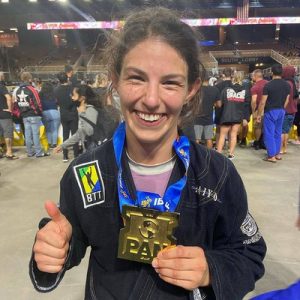 Women's Under and Over 60kg Division
Every trials winner in the lightest women's division will be making their debut at ADCC 2022, with Brianna Ste-Marie and Mayssa Bastos representing North and South American respectively. Julia Maele qualified from Europe on her very first attempt, while Adele Fornarino will be representing Asia and Oceania. The same holds true for the over 60kg division, where Amy Campo and Giovanna Jara qualified from North and South America.
Nikki Lloyd-Griffiths qualified at over 60kg from Asia and Oceania, while Eleftheria Christodolou achieved the same feat in Europe. As the women's divisions are half the size of the men's, the only invitees to be making their debut are all in the over 60kg division. Kendall Reusing was invited to compete after an impressive performance in the East Coast trials and elite athlete Rafaela Guedes will also be competing for the first time, while Elisabeth Clay was invited to make her debut after Carina Santi withdrew due to injury.
The full ADCC 2022 event, including every competitor featured in this list making their debut, will be available to watch live on FloGrappling on 17th and 18th September, click here to subscribe and watch.