This article is part of our week of ADCC 2022 coverage. To get live results, play by play, and commentary, we'll have a live updates article running all weekend.
Ninety-seven athletes are travelling to Las Vegas to compete at the 2022 ADCC world championships and the event will give us over a hundred elite grappling matches, but what are the top ones that fans are dying to see? With several returning champions, previous medalists, and plenty of high-level grapplers making their ADCC debut; there really is no telling what the brackets will give us. Even if we get everything we've hoped for, there's still no guarantee that the most exciting matches on paper deliver the most entertainment at ADCC 2022 and the top match might be one we'd never even considered.
If you want to take a look at the athletes competing at ADCC 2022 and pick out the top matches that you want to see, the full competitor list can be found here. Without further ado, here are five matches that we're dying to see unfold at ADCC 2022 and the reasons why we've got our fingers crossed that fate delivers them to us.
Top Five ADCC 2022 Matches We Want To See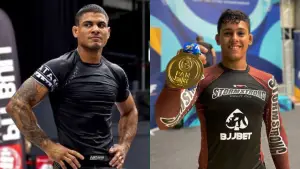 JT Torres v Mica Galvao
JT Torres is the clear favourite to win the 77kg division for the third time and for good reason, the man has looked unstoppable at the last two ADCC world championships. At the same time, Mica Galvao has been looking like the next big thing in BJJ over the last few years and he's finally coming into adulthood just in time for ADCC 2022. This match will happen in the later rounds if it happens at all thanks to the seeding that ADCC does and it'll give us one of two outcomes that will really hammer home the story being told in the 77kg division. Either Torres beats back the brightest prospect of the current generation and proves himself to be one of the greatest ADCC competitors of all time, or Galvao dethrones the reigning champion and announces his arrival at the very top of the sport.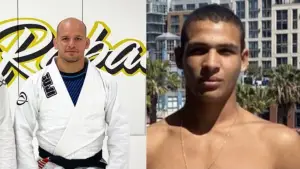 Xande Ribeiro v Tye Ruotolo
This match could happen at any time in the 88kg division depending on how the brackets are laid out, and it presents a similar story to the last match we discussed. It has the added dynamic that Ribeiro has the most impenetrable guard in the history of the sport, with Roger Gracie and Braulio Estima being the only men to ever secure a pass against him. Ruotolo presents a unique challenge though and his leg-pin passing system has caused trouble for several elite grapplers over the years. It'll be interesting to see how Ribeiro deals with a new generation of guard-passers in what is likely to be his last ADCC appearance, and whether Ruotolo is able to work his magic against one of the greatest of all time.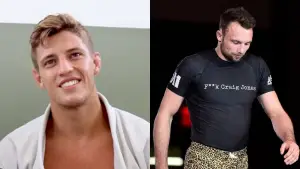 Nicholas Meregali v Craig Jones
This is a match that nobody would have ever dreamed of. Nicholas Meregali is a lifelong gi competitor and everybody was shocked when he was revealed as a surprise invitee at ADCC 2022. Conversely, Craig Jones has made his name as one of the greatest no gi grapplers on the planet with some of the best leglocking skills around. Not only is this an amazing opportunity to see the two men compete against one another, but there's an added layer of intrigue due to the fact that both of them have been focusing on wrestling lately. It was a hole in Meregali's game when he first decided to transition to no gi competition and Jones must have recognised that his loss to Diniz in the final of ADCC 2019 could have been prevented with better standing grappling.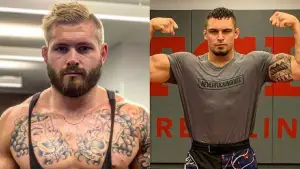 Gordon Ryan v Nicky Rodriguez
This is easily one of the most hotly-anticipated matches at ADCC 2022 and a large part of it is due to Gordon Ryan currently being the top no gi competitor on the planet. Ryan flew through both the under 99kg and absolute divisions in 2019 and has moved up in weight to challenge himself, packing on muscle in the process. His main opposition in the new division comes in the form of Felipe Pena, who he comfortably beat in their recent no time-limit rematch, and his old training partner Nicky Rodriguez. Rodriguez is the returning silver medallist and will offer something that none of the other athletes in the division can, as his top-tier wrestling is tough to overcome under ADCC rules and he has a much more intimate knowledge of Ryan's game as his former teammate.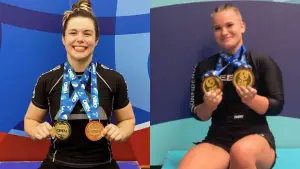 Kendall Reusing v Elisabeth Clay
This might seem like an odd choice for one of the top matches we're dying to see at ADCC 2022, seeing as we've already seen it play out twice before. Reusing and Clay are two of the best young American BJJ competitors but Clay managed to win both of their previous meetings by decision in 2020 and by armbar in 2021. Both of those matches were in no gi competition but neither was under ADCC rules, where Reusing may actually have an advantage. As an experienced freestyle wrestler, Reusing has just the right skillset to excel at ADCC 2022 and she may very well be able to get one back against Clay if the two meet in the bracket. It's almost certain that this wouldn't be the last time these two meet over the next few years and this could very well be the next part of a long rivalry that dominates the landscape of female BJJ in America for the foreseeable future.
The full ADCC 2022 event, including the potential for each of the top matches we want to see, will be available to watch live on FloGrappling on 17th and 18th September, click here to subscribe and watch.