Tom Halpin is a black belt under Cyborg Abreu with a phenomenal proficiency in leglocks and has been making waves in the black belt no-gi circuit over the last couple of years. The Irish standout submitted four opponents, many many of which by leg lock on the way to claiming the Combat JJ Worlds Featherweight title and represented the UK in a stacked ADCC division in 2019.
We've been big fans of Tom's instruction for a long time and like it so much we featured him recently in our 'Better on a Budget' article. We highlighted how his amazing back attack series will take your finishing ability to the next level for absolutely free.  Now I've got the pleasure of digging into his long form debut!
I'll start this by saying if there's an instructional on leg locks out there I've watched it. From the uber popular 10+ hour where every tiny detail is broken down, all the way to more niche technique buried in the depths of the internet… basically what I'm trying to get across is I know my onions!
Going in I knew the technique in this series was going to be absolute gold, but what really  struck me in the first 30 seconds was the production quality. Techniqly have done what somehow many instructionals that sell for 4x the price have failed to do… flawless audio, crisp video and perfect angles to see demonstration. It sounds like a small thing, but I've spent countless hours trying to recreate technique and having to figure out a detail I couldn't see through trial and error.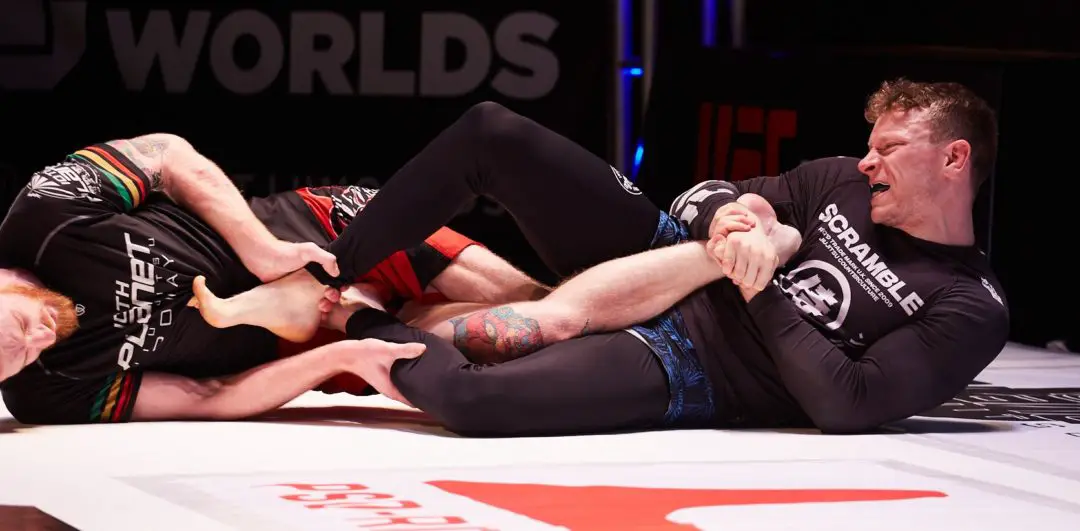 Right, onto the technique…
"This is now going to be the #1 instructional I recommend for building a solid leg lock foundation"
What I really appreciate about Tom's instructional is he breaks things down in a way where you aren't overloaded with information. You don't have to endure large conceptual monologues and can focus on techniques you can replicate and drill. The bulk of this instructional is spent on achieving positions to finish inside heel hooks (mainly saddle/ 411). Tom covers the main entries, breaking mechanics and counters to common counters that will have you frustrating your training partners for months on end. If you're a seasoned leg locker you will have seen a fair bit of this technique elsewhere before, but this instructional packages everything into one neat video with loads of additional details along the way. One particular entry really set a lightbulb off in my head and I couldn't put it better than our friends over at #footlockfire did;
"I had my mind blown when I saw his Saddle Entry vs Backstep Pass. That alone was worth the price of admission for a hardcore leg hunter like myself"
I can't recommend this series enough for anyone wanting to build a solid foundation of leg locks. The recipe for success I'd recommend for any grappler who wants to become an absolute force is to build a solid base with a combination of the Tom Halpin instructional and the Master of Leglocks instructional from Iminari which is 100% free with Robert Degles Kani Basami series for trouble shooting as you get more advanced.
You can find Tom's instructional, along with a host of others on the Techniqly website. If there are any other instructionals or products you want us to take a look at let us know on social media!