It's no secret that BJJ is a relatively niche sport and it's difficult to make enough money in it, but what about those at the very highest levels of the game who medal at world championships? Realistically, the IBJJF and ADCC World Championships are seen as the two most prestigious events to win and if there was money to be made anywhere, you would think it was here. So how do the two organisations compare, and how much do the champions earn?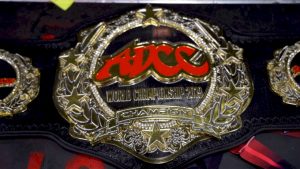 ADCC
The ADCC World Championships only happen once every two years, but they represent an athlete's best chance to earn a substantial prize. The men's weight-classes award $10,000, $5,000, $3,000 and $1,000 to the top four finishers in every single bracket, while the women's weight-classes are awarded $6,000, $3,000, $2,000 and $1,000 for the same performance. The absolute division is where the money really lies however, as the top-four finishers here will earn $40,000, $10,000, $5,000 and $1,000. Of course, this also books you a place in the following edition's superfight event where the winner earns another $40,000 and the loser gets $1,000 for their troubles.
Alongside the placement prizes, the organization also awards certain $1,400 bonuses for the best fighter, the best takedown, and the fastest submission. An athlete that joins the elite club of double champions will win at least $50,000 for their performance and could add upto another $4,200 should they earn every bonus available.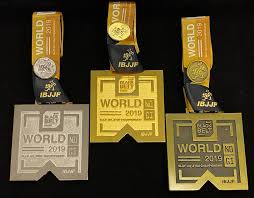 IBJJF
The IBJJF is the single-biggest organization in terms of revenue and their world championship events are more regular than ADCC, with both a gi and no gi World Championship every single year. Up until 2019, there was absolutely no money to be made in winning either World Championships and even now, only the winner is awarded anything. Podium placements don't get you anywhere, but a victory in your weight-class will earn you $4,000 as a minimum, $5,000 if there is 9-16 competitors, $6,000 if there is 17-32 competitors and $7,000 for 33 or more. This pay-scale stays the same regardless of whether you win a male or female bracket, but of course the women's divisions tend to have much less competitors, so will tend to earn less.
The absolute division comes with it's own reward of $10,000 for winners and still does not reward any other podium placement. For an athlete who is able to become a double champion, the maximum prize available is $17,000, provided they had to fight at least five matches in their weight-class. Even a competitor who becomes double champion both in and out of the gi in the same year, will still max out at $34,000.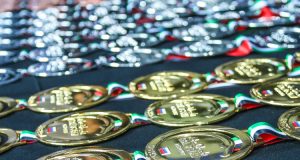 Money In Other World Championships?
Of course, the IBJJF and ADCC are known as the "real" world championships, but they're not the only prestigious events that pay competitors. The Abu Dhabi Grand Slam Tour goes around the world every year delivering six events in it's season with each one paying it's champions. In the 2019 season, it offered a similar sliding scale to the IBJJF depending on the competitors in the division with the starting line at $1,500, $1,000 and $500 for the top three competitors. The pay-scale is the same for men and women, although there are no absolute divisions available.
If there is 9-16 competitors then the prizes move to $2,500, $2,500 and $1,000; if there is 17-32 competitors then the prizes move to $3,000, $2,000 and $1,500 with the addition of a $500 prize for fourth place. Finally, if there is 33 or more competitors then the prizes are $4,000, $3,000, $2,000 and $1,000. An athlete who wins a division after having more than five matches at every single event in the season will walk away with $24,000, although the odds having 33 or more entrants in every event in a season is virtually zero.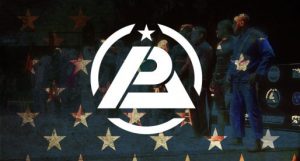 What About Anywhere Else?
The rise in popularity of the submission only no gi scene means that a lot of grapplers are choosing to compete here alone, as they can get paid $1,000 or more simply to show up and compete in one match. Although he's certainly an outlier as the most popular athlete in the sport, Gordon Ryan signed a $100,000, 5-fight contract with Third Coast Grappling not so long ago. Of course, the only other way to get a guaranteed income from the sport is through teaching on a regular basis and conducting seminars for one-off fees.
The Catch-22 for most athletes is that, unless you're known as a world champion already, it's unlikely you'll be able to command a good fee for your competitive appearances or seminars. Then of course, running your own gym is time-consuming and takes away from your ability to train at a high-enough level on a regular basis, compared to competitors who only run a class at their coach's gym. This means that the path of least resistance is almost always to build a name through ADCC or IBJJF World Championships victories, conducting seminars and having superfights in between the biggest events, and then retiring to run your own gym when you're out of your competitive prime.