Every edition of the ADCC World Championship has some surprise invites given out to elite grapplers and ADCC 2024 will almost certainly be no different. There are 8 ADCC Trials that will determine half of the competitors in every division, and those who have reached the podium in the previous edition are always invited to return as well. Outside of that, there are still 5 more invites for each men's division and 1 more invite for each women's division that are given out based on a combination of ADCC history, recent performances, and name value. It's almost impossible to predict who gets the call to fill these spots, but it's always fun to speculate regardless.
5 Surprise Invites We'd Love To See At ADCC 2024
Surprise invites are a huge part of what makes the ADCC world championship such an intriguing and interesting event, and there's several competitors who could make a huge impact if they were invited to the 2024 edition. Historically ADCC has chosen to invite a wide range of competitors like MMA veterans, gi specialists, and elite wrestlers as well. That's not all, as they've often managed to convince older former champions to return for another chance at glory as well. Sometimes these invites just add a bit of flavor to the lineup, and sometimes they actually account for some of the faces standing on the podium as well.
Rubens 'Cobrinha' Charles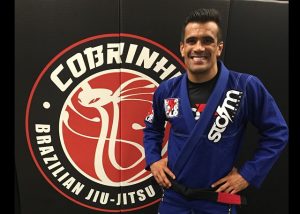 Rubens 'Cobrinha' Charles is one of the inaugural members of the ADCC Hall of Fame, thanks to his three gold medals from the under 66kg division in 2013, 2015, and 2017. He announced that he wouldn't be returning in 2019 and since then his son, Kennedy Maciel, has been competing in his old stomping grounds instead. By the time ADCC 2024 comes around, it will have been 7 years since Cobrinha last competed. He has mentioned that he was interested in making a comeback in 2024 though, so the timing would line up perfectly for ADCC to allow a legend of the sport to attempt to match the record of 4 ADCC weight class gold medals.
Gabrieli Pessanha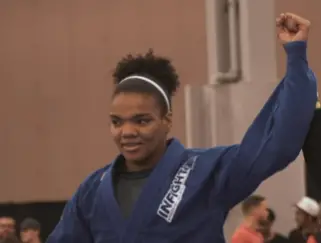 A great precedent was set when Nicholas Meregali was invited to compete in ADCC 2022 despite never having had a no gi match in his life. The timing couldn't be better at ADCC 2024 for the promotion to repeat that feat and give a surprise invite to Gabrieli Pessanha. She's without a doubt the most dominant force in the world of female grappling right now and she's won absolute everything there is to win on the IBJJF circuit, multiple times over. It'd be impossible to predict how she copes with the addition of heel hooks and reaping the knee, but it would definitely be interesting to see if her form translates to no gi and if she's able to add an ADCC title to her incredible resume.
Gable Steveson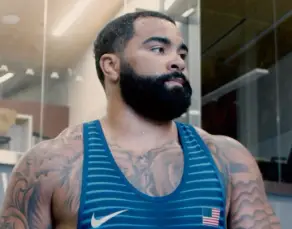 It would be a huge moment at ADCC 2024 if the promotion was able to surprise the crowd with by handing out one of their invites to a wrestler who has won a gold medal at the most recent Olympics. Not only would it be interesting to see Gable Steveson put his elite wrestling to the test in a ruleset that includes submissions, but he also has a bit of history with another competitor. He previously called out Nicky Rodriguez for a grappling match and given that both men would enter the over 99kg division, it would be the ideal opportunity to give the fans that amazing crossover as an opening round match.
Kron Gracie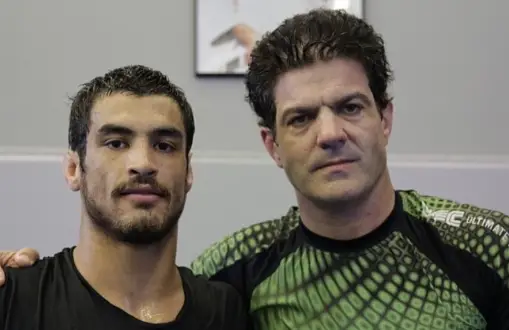 Kron Gracie originally looked like he was going to take the professional grappling world by storm, but he made the transition to MMA early on in his career instead. He competed at ADCC 2009, 2011, and 2013, and not only did he come away with a bronze medal and a gold medal but the only losses he had came against the legendary Marcelo Garcia. He hasn't actually competed in professional grappling since ADCC 2013 so Kron being one of the invites at ADCC 2024 would certainly be a surprise for the fans. Given that his MMA career has hit a bit of a speedbump in recent years, it seems like the perfect time for him take a break to improve his grappling legacy while he's still in his prime.
Marcus 'Buchecha' Almeida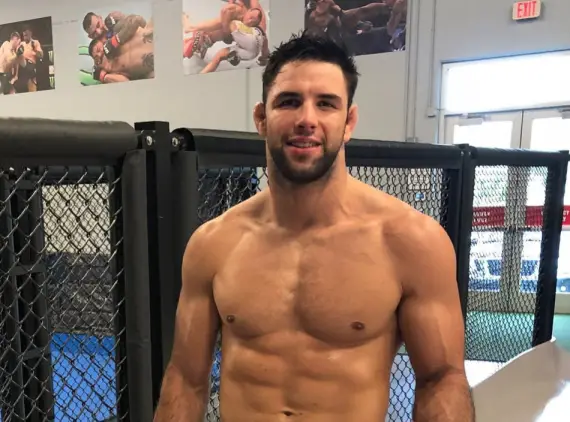 Marcus 'Buchecha' Almeida is another ADCC legend who hasn't been competing in grappling over the last few years so although he'd be deserving of one of the invites in 2024, it would still come as a surprise to see him in the competitor list. He hasn't competed since ADCC 2019, when he actually gave Gordon Ryan his closest match of the entire tournament. His return to the sport after embarking on a pretty successful MMA career would generate plenty of interest in itself, but the proposition of a rematch between him and Ryan would also be a fantastic moment for the event.
For more of our opinion pieces on various topics, visit our opinion piece archives.