This article was originally published in  2016
When people today think of some of the most successful martial artists of our time, it's very difficult to not throw BJ Penn on that list. Sure, first picks would usually be Bruce Lee and perhaps Royce Gracie, but the more hardcore fans know of Penn's accomplishments. Very few have been able to achieve the combination of victories that he has – being the first American to ever reign as world champion in Brazilian jiu-jitsu, and holding UFC titles in two different weight classes. Although his best days of competition are perhaps behind him, Penn is always connected to the two sports in which he is now considered a legend. On his return early this year to Nova Uniao headquarters in Rio de Janeiro – the home academy of his black belt lineage, Penn was able to draw comparisons in the training between two different eras; that of the late 90s when he was an active BJJ competitor, and that of today's focus on his MMA career.
"The jiu-jitsu training here is still unbelievable. Obviously, a lot of the focus of many of Nova Uniao's black belts is moving over to MMA, but the jiu-jitsu classes still have all the old guys I remember – the people I'm used to being around and have built relationships with since the late 90s. However, I also see a lot of black belts I don't know and it's always a different feeling coming into a place that was my home gym at one time, but now it's a different gym with different young black belts. It's always beautiful to come to Brazil and see thirty black belts on the mats."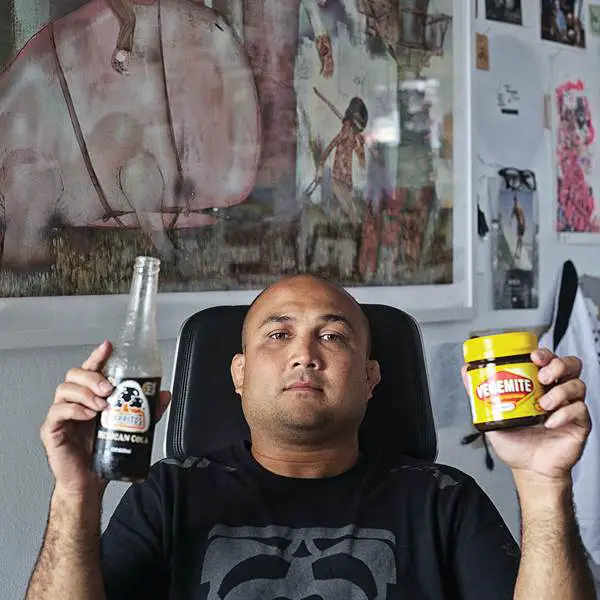 Training with the new and old generations has been a great way to witness how the game has changed over the last decade and a half, and Penn's vantage point offers a clear view of exactly how – and how much – it's actually transformed.
"If you compare today's athletes to those of the past, there is no question that they are bigger, stronger, faster, more flexible and have better techniques. There's always improvement, and the boundaries of both technique and training are being pushed further all the time. What was the forefront ten years ago is now a milestone that's been passed a while back. Of course, there are some developments that I'm not so fond of; there has been a lot of talk about the 50/50 guard and that it is slowing down jiu-jitsu – people ask me about it all the time. Yes, you have to evolve with the times, and times change, but I feel like there are some constants, and this one always comes back to the same place; if you're bigger or stronger than your opponent, get off your ass and pass his guard."
The memories of his Nova Uniao training are only a piece of the whole jiu-jitsu picture for Penn. When looking back, the list of influential figures goes further than just Nova Uniao; in particular, to his father.
"My dad pushed me the most to keep doing jiu-jitsu. He was a judo black belt and just kept talking to me about it. Our gym wouldn't make money because jiu-jitsu back then was slower, now it's bigger. He always made sure to keep the gym open. It was Relson Gracie that brought jiu-jitsu to Hawaii, however my dad was also one of the main reasons why jiu-jitsu is big in Hawaii. Even if the gym wasn't making money, my father always made sure to keep it open for the kids in town so the next generation always had a place to learn jiu-jitsu."
In addition to the teachers and partners that had influenced his life, Penn had a unique connection with the RVCA brand that also had a strong impact on both his BJJ and MMA careers.
"I've been with RVCA for a very long time. The owner of RVCA, Pat Tenore, was a blue belt we met when I was also a blue belt competing at Joe Moreira's. I won that tournament, and he always liked to follow me in the jiu-jitsu world since then. He kept supporting me all the way through my MMA career. The reason I'm with RVCA today is because of my jiu-jitsu background."
Early on, Penn made it his priority to compete as often as possible, not only because it was a great way to gain experience quickly, but because he always had a natural desire to compete and challenge himself. Thinking back, Penn recalls his hardest match throughout his career.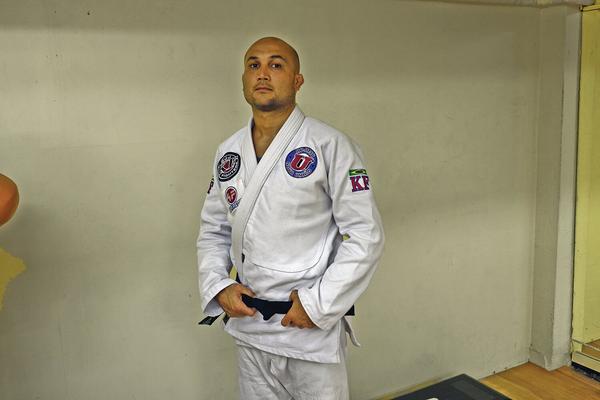 "I think it might have been Marcelo Pupu. I remember it was a good fight. I'm pretty sure we were fighting at 76kg, but it was just a war, man. I ended up winning and after that I fought Terere in the semi finals. After it was all done, I remember taking off my gi, all my clothes, stripping down and standing under the cold shower at the Tijuca stadium, just dying of heat exhaustion. It was a crazy match with Pupu though, I got his lapel under his leg, he kept trying to take my back, I kept trying to hold his lapel, then we kept spinning around the mat over and over again. It was a war, the guy was strong. I'm sure I've had other tough matches, but there are some that just stick in your memory."
Now, with less pressure on him from the MMA world, Penn can think about the possibility of returning to the jiu-jitsu competition scene; something fans have been asking about for a long time.
"I think there is a good chance I will compete in jiu-jitsu again. I don't know how much longer I am going to fight in MMA. I just take it one fight at a time. But for sure I am going to want some kind of competitive thing like this to do when I'm done. Right now the masters division is maybe as tough as the adults though. One of my friends called me up saying he was going to be competing at masters black belt. I told him, 'Right on, you're going to kill it!' He said 'I don't know, I've got Shaolin in my division' and he went on with a list of this guy and that guy that he'd potentially be competing against. I just went 'Oh shit, Shaolin is the man.'"
Penn's tentative plans to compete again will be something for the whole jiu-jitsu world to keep an eye on. It would be a real treat for both hard core fans and beginners alike. But right now, it seems that he's just taking his time to enjoy his life, especially back home in the paradise of Hawaii, with a jiu-jitsu lifestyle most people only dream of.
"My daily life? I Wake up and run, then drive one hour to Waipio Valley, work over there all day long on the farm; different types of yard work. Then drive back home and we train jiu-jitsu. The family farm is a taro farm and taro is a big part of my diet, it has been for my entire life. It's a cultural food for Hawaiians."
Keeping our fingers crossed, we hope that this lifestyle can motivate Penn to compete again soon. Whether it's at the Mundials or even a Metamoris event, this is something that absolutely everyone will want to see.
Photos by Nick Gullo & Dave Menceles