BJJ has had a long history of success in MMA starting all the way back at the very first few UFC events, when Royce Gracie stormed to victory over a field of challengers. With the resulting surge in cross-training, BJJ athletes began to have less of an edge over their opposition. Over the last decade or two, we've seen numerous elite NCAA, even Olympic, wrestlers manage to keep the fight standing and put their grappling cousins in serious danger. We still see BJJ world champions have success in MMA, from leglock experts like Ryan Hall and Garry Tonon to gi experts like Rafael Lovato Jr and Fabricio Werdum. Without further ado, here's the five BJJ competitors we most want to see make the jump to MMA:
Let's get the obvious choice out of the way first. Ryan is universally regarded as the best No Gi grappler on the planet right now and is already making a solid case for being the best of all time, despite only just turning 25. He hasn't lost a match in over two years and managed to submit all but two of his opponents at ADCC 2019 on route to winning double gold in impressive fashion. Based purely on grappling credentials alone, Ryan is a prime candidate for success in MMA and has already competed against elite wrestlers like Bo Nickal and Pat Downey. It's possible that Ryan could make the cut to Light-Heavyweight but given the landscape of both of the heaviest divisions, he'd likely see much more success at Heavyweight and could quickly make the rise into the top 10.
As an added bonus, his teammates Garry Tonon and Tom DeBlass are both contracted to ONE Championship and Ryan's desire to eventually make the switch to MMA is public knowledge, making this the most likely transition too.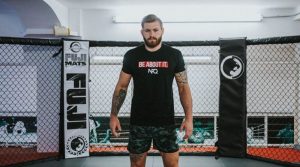 Leon is a very successful No Gi competitor, having won the IBJJF World Championships in 2019 and becoming the Kasai 170lbs Champion just recently. A well-rounded grappler who's also only 25 years old, there's plenty of time for Leon to make the jump to MMA. Interestingly, he's already had some training in boxing before finding BJJ although it remains to be seen how good his striking actually is. Leon is an exciting and fast-paced fighter with cardio for days and excels at finding routes to the back against high-level opposition. He regularly competes at under 77kg in BJJ already and could make a smooth transition to Welterweight, potentially replacing Demian Maia as the division's resident backpack in the years to come.

Duarte is the youngest entrant at only 22 years old and has already proven himself as one of the best grapplers on the planet after an incredible 2019 that involved winning an ADCC and IBJJF World Championship (although he would later be stripped of the IBJJF title due to a failed drug test). A phenomenal positional grappler, Duarte could learn to dominate with ground and pound before securing the finish and his physicality would be a problem for any Light-Heavyweight or Heavyweight. He also has the good fortune of training under one of the best grapplers on the planet, Andre Galvao, who just so happens to own a respectable 5-2 MMA record after competing in DREAM and Strikeforce.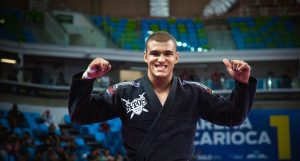 The only woman to make the list, Davies burst onto the professional grappling scene by winning the IBJJF No Gi World Championships less than a month after being awarded her black belt. Since then, she's gone from strength to strength in winning the IBJJF European Championship two years in a row, becoming the lightest person to ever win an absolute medal in the tournament. Her crowning achievement came in 2019 when she tore through her ADCC division to take home a silver medal ahead of some of the most established female grapplers on the planet. Technically, Davies has already started her career in MMA in 2014 as a colored belt before putting it to one side to focus on BJJ. Although she hasn't competed since those six months spent amassing a 3-0 amateur record and a 1-0 professional record, finishing every fight. At 25 and competing at 58kg often, Davies could potentially compete at either Flyweight or Strawweight and would quickly be a force to be reckoned with in either division.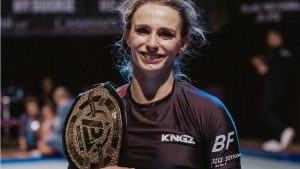 Another member of the Danaher Death Squad, Rodriguez doesn't quite have the same level of pure BJJ skills that the rest of this list do and is currently a purple belt. He does however have the advantage of years of wrestling experience that he puts to good use in order to regularly outperform more accomplished BJJ competitors. He's already earned a silver medal at ADCC 2019 through virtue of his superior wrestling and his immense physical strength is nothing to laugh at. He already has experience in competing against some of the best MMA grapplers around after beating Luke Rockhold at Polaris 12, and could be a force to be reckoned with as an athletic and talented Heavyweight. Sadly for MMA fans around the world, he's also the least likely to make the transition as he's already openly stated that he doesn't have any intention of getting punched in the face.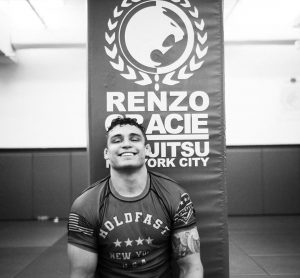 For more of our opinion pieces on various topics, visit our opinion piece archives.