BJJ is a growing sport with millions of practitioners around the world but there are really just a handful of different types of people that you meet at every BJJ gym. If you've spent even a few months training then you've probably met each of these people already and if you've traveled around to other gyms then you've probably noticed the stereotypes yourself.
6 Types Of People You'll Meet At Every BJJ Gym
BJJ is a sport with wide appeal and you'll find police officers, lawyers, IT consultants, and carpenters all training alongside one another. Everyone's unique and there are plenty of BJJ practitioners who don't fit into these stereotypes, but there are also more than a few that do. Every BJJ gym that you walk into, for better or worse, you're pretty much guaranteed to encounter these 6 types of people.
The Spaz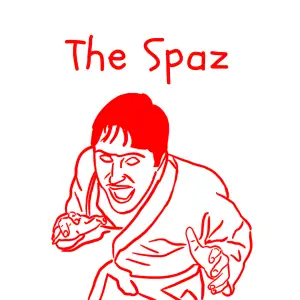 First up, we have The Spaz. They're notorious for holding chokes for way too long after you've tapped out. It's as if they have money riding on every roll (which, now I think about it, maybe they do). Their breathing sounds like a dog trapped in a car on a hot summer day. Their breath smells like boiled eggs with pre-workout mixed in. The Spaz is usually banned from Monday night fundamentals classes because 4 in 5 trial students who roll with them never come back.
The Stoner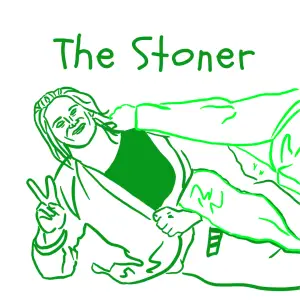 The Stoner is the most gifted athlete in the gym. If you tell your bodybuilding friends he could kill them, they won't believe you. The Stoner would almost certainly be a black belt if they only cared enough to try. While rolling with them, you might notice the light giggles as they effortlessly wrist-lock you from bottom mount, which they probably let you get. in the first place.
The Femme Fatale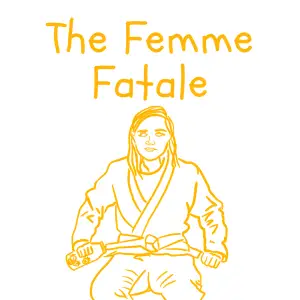 The Femme Fatale needs no introduction, she's one of a handful of women in a male-dominated sport. She could submit most guys at the gym with a disapproving look. But also, she's got a flawless guard game and will have you tapping faster than you can say "feminism." You can find her routinely getting underestimated and then smashing the guys with big egos seven different ways, shortly before she takes a drink from her strawberry-filled infuser water bottle.
The Human Pretzel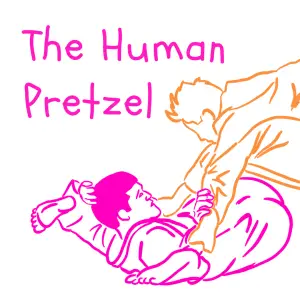 These skinny fellas have limbs like noodles. Their legs bend, flop ,and fold no matter which way you pass their guard, and their torso slowly follows. The Human Pretzel will happily give you their legs, then gaze out the window while you attempt in vain to finish a heel hook. At the end of every round, The Human Pretzel can be seen discreetly picking an atomic wedgie by the lockers.
The Wise Guy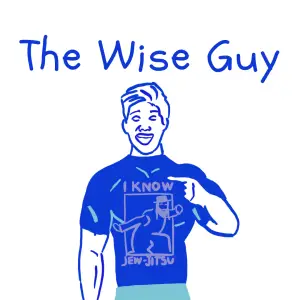 You can instantly recognize a Wise Guy by the tacky novelty rashguard they arrive in. (They have at least 12.) The Wise Guy never misses an opportunity to interrupt the instructor's explanations with one of their signature wisecracks – usually sexual innuendo that everyone's heard a hundred times before. At best, one in 7 of these are funny. During rounds, you can hear them making animal noises for no apparent reason.
The Coach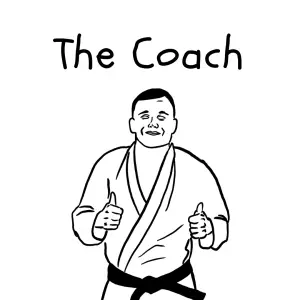 The top dog on the mat. You'll be able to identify The Coach by their ears, which look like chicken nuggets stuck to the side of their head. The Coach asks you to roll like they're genuinely enthusiastic about effortlessly destroying you. They love to say, "Wow, you've improved!" after submitting you in under 2.4 seconds. If you're losing to a belt lower than you, The Coach will invariably walk past right at the worst moment, nod silently, and then disappear.