There are thousands of women all around the world training in Jiu-Jitsu and hundreds of elite female competitors gather to battle it out in major BJJ tournaments like the IBJJF world championships and ADCC world championships like the legends before them. It took a long time to get here, but female competitors are approaching a similar level of success as male competitors in the sport. Female-only grappling promotions like Medusa and Enyo Grappling exist, and women are regularly featured as main event matches or invited to compete in grand prix tournaments for other promotions.
While absolute equality is still not quite there, looking at the landscape of professional Jiu-Jitsu today compared to the 90s and beyond is like looking at two different worlds and that's something that's important for women in BJJ to know. After all, the first IBJJF world championship was in 1996 but women's divisions weren't added until 1998, while the ADCC world championship first took place in 1998 and women's divisions weren't added until 2005. A lot of the difference between then and now is down to the success of female Jiu-Jitsu competitors in recent years of course, but it's important to recognise that women in BJJ today owe a lot to the legends that came before them too.
This is by no means an exhaustive list of the legends who paved the way for women in BJJ, and every woman today owes something to the thousands of women who came before her in a sport that was traditionally reserved for men only.
10 BJJ Legends Who Paved The Way For Women In Jiu-Jitsu
Yvone Duarte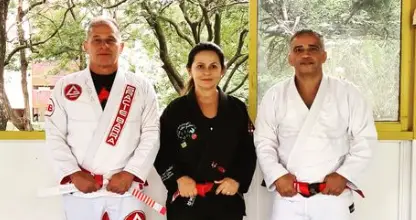 Yvone Duarte is one of a handful of women who were training BJJ back before the IBJJF or ADCC even existed. Not just a few years before either, Duarte became the first woman promoted to black belt in 1990 and had already become the first woman to run an academy before that. Duarte was instrumental in the growth of women in BJJ, working to make sure that they were included in Jiu-Jitsu tournaments and leading by example in competing herself in the 80s and 90s. In 2021 she actually became the first female BJJ coral belt too, another landmark moment in the development of women in the sport.
Cindy Omatsu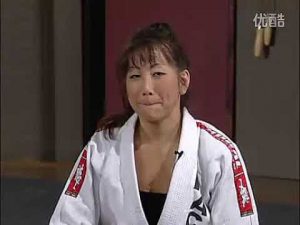 Cindy Omatsu was the first woman outside of Brazil to be promoted to black belt in BJJ, and she remains one of the legends of the sport. She's also the first Asian-American of any gender to be promoted to black belt, and she was promoted to that level by Rigan Machado and Alessandra 'Leka' Vieira. Omatsu knows all too well herself that a lack of fellow women in the sport can often discourage women from trying BJJ, and she's been instrumental in helping grow Jiu-Jitsu in America.
Rosangela 'Zanza' Conceicao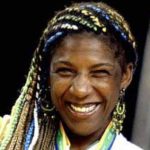 Rosangela 'Zanza' Conceicao isn't just someone who belongs among BJJ legends, she's one of the most successful early women to enter the grappling world in general. Not only was she one of only two women to win gold the first IBJJF world championships in 1998, but she was also a veteran freestyle wrestling and Judo competitor too. She was a reserve for the Brazilian Olympic Judo team before that in 1996, and became the first Brazilian woman to compete in Olympic wrestling at the 2008 games while winning two more IBJJF World titles along the way.
Kyra Gracie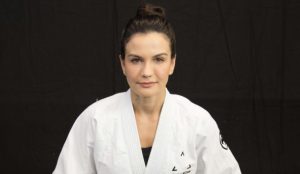 Kyra Gracie is almost synonymous with women's BJJ. Although a lot of women came before her, very few had as much of an impact on the sport as her. For the longest time the Gracie family held outdated views on women competing, but Kyra helped change that by becoming the first female member of her family to actively compete in the sport. She was incredibly successful too, going onto win four IBJJF world titles and three ADCC gold medals with the latter leading to her inclusion as the first woman in the ADCC Hall of Fame.
Leticia Ribeiro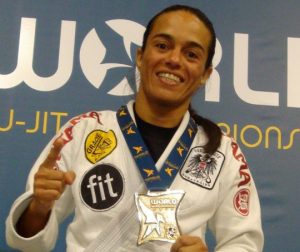 Although she only began training in the sport in 1995, Leticia Ribeiro quickly became one of the most successful female competitors of all time. In just five years of training under the legendary Royler Gracie she managed to win her first IBJJF world championship and went on to win another six after that, the most of any woman in the sport at the time in 2012. It was these achievements that led to her being among the first women inducted into the IBJJF Hall of Fame in 2014.
Penny Thomas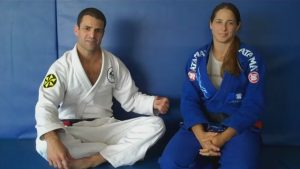 It took quite a while for BJJ to reach Africa, but Penny Thomas became the first black belt from the continent in 2008. She started Jiu-Jitsu at a time when it basically didn't exist in South Africa, training alongside blue belt Micah Atkinson and opening the country's first gym in partnership with him. Because she was competing in Jiu-Jitsu at a time when so few women trained, Thomas was known for taking on men in competition and often winning as well. She did get to compete against women too though, winning two IBJJF world championship and an ADCC world championship.
Hannette Staack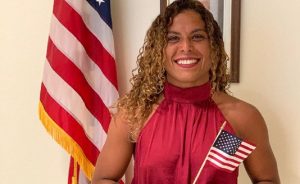 Hannette Staack was a dominant force in the competitive BJJ world, winning seven IBJJF world championships between 2002 and 2011, sharing the record with Leticia Ribeiro. She was the second woman to become a double champion at ADCC and win the absolute division, after Juliana Borges, and she returned to the tournament to claim another gold medal after. She was the first woman to win three ADCC gold medals and held the record for the most titles with Kyra Gracie until Gabi Garcia won her fourth ADCC world championship in 2019.
Alessandra 'Leka' Vieira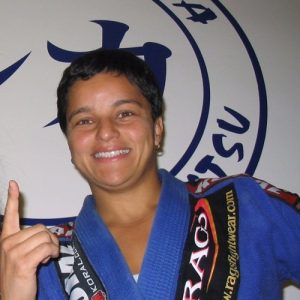 Alessandra 'Leka' Vieira was something of a prodigy in BJJ, being promoted to blue belt after just six months of training in 1992 and was a finalist in the Brazilian National Championship just two years later. Over the next decade she won three IBJJF world titles and cemented herself as one of the legends to further the development of women in BJJ. She actually became the first woman to promote another woman to black belt when she promoted Cindy Omatsu alongside Rigan Machado in 2002.
Danielle Piermatei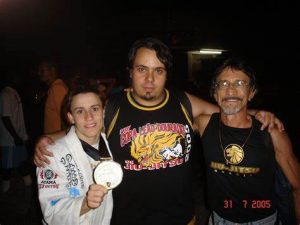 Although Danielle Piermatei is a lot younger than many of the women in this list, her competitive achievements came around the same time as some of the others. She started at the age of 5 under her grandfather Hilton Leao and was eventually promoted to black belt by him as well. She broke new ground for women in the lightest weightclasses, winning three IBJJF world championships in a row between 2003 and 2005. She was among the first women to walk a path that many top competitors do today, training since childhood to become a champion in the sport.
Juliana Borges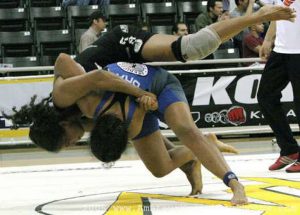 Alongside Kyra Gracie, Juliana Borges was one of the first two women to win an ADCC world championship in 2005. More than that, she was also the first woman to win the absolute division at ADCC as well. She is a Judo black belt and was an avid freestyle wrestling competitor, becoming the first Brazilian woman to win a gold medal at the Pan American Championships. She competed in all three sports for over a decade, becoming one of only a handful of women to excel in several forms of grappling.
Conclusion
These women all broke the mould in Jiu-Jitsu in one way or another, establishing themselves as BJJ legends for different reasons. Without them, the development of the sport would have been dramatically stunted and it likely would not be where it is today. As the years go on, modern Jiu-Jitsu competitors will continue to build on the foundations that these women laid and become BJJ legends in their own right to future generations. Regardless, it's important to remember where it all started and recognise the women who made those first steps.