There are dozens of BJJ podcasts available from a wide range of coaches and competitors, so it can be difficult to separate the best from the worst at first glance. There are so many different options available that it can be tough to know where to start, and the answers will be different depending on what you actually want out of a podcast too. While some of these podcasts will be focused more on comedy or gaining insights into the life of a professional BJJ competitor, others will concentrate on more on how to improve as someone new to the sport or the different conceptual approaches to coaching and learning.
Or for more of our opinion pieces on various topics, visit our opinion piece archives.
5 Best BJJ Podcasts
While having a large back catalog of episodes is definitely a good thing because it gives a new listener hours of content to enjoy, it isn't a requirement for being one of the best BJJ podcasts available. The things that do matter are production value, the quality of the content delivered consistently, and the quality of the guests that are invited on to the podcast too. It's worth remembering that, as with any media, differentiating between the good and the best is almost entirely subjective of course. This list might not lineup exactly with any one person's 5 favorite BJJ podcasts but it's undeniable that these are all among the best available by anyone's standards.
The Chewjitsu Podcast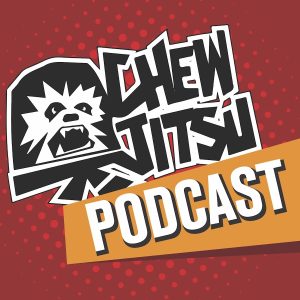 The Chewjitsu podcast is hosted by Nick 'Chewy' Albin, one of the most popular internet personalities in the sport, and fellow BJJ black belt Dr. Eugene Tsozik. While Albin does have a good sense of humor that shines through during both his podcast and his fantastic YouTube videos, his content is also incredibly useful. This is undoubtedly among the best BJJ podcasts available, primarily thanks to Albin's ability to break down the more important or complex aspects of the sport in a simple and digestible manner. He also regularly conducts Q & A sessions, allowing regular listeners the chance to get involved with the podcast themselves.
The Raspberry Ape Podcast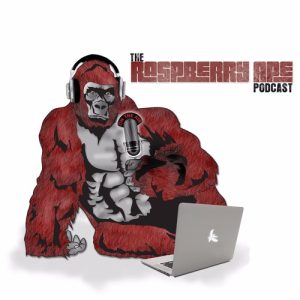 Dan Strauss is one of the earliest successful BJJ competitors to arise from the UK and he's also a pioneer among the sport's best podcasts too. The Raspberry Ape podcast is his brainchild and it's been going for around 7 years now, with a new guest every episode and some of the best competitors on the planet taking part. From Braulio Estima to Lachlan Giles and Emily Kwok to Ashley Williams, different generations of elite competitors and coaches have taken part in The Raspberry Ape podcast over the years. This podcast is focused more on interviews and as a result, it provides a great mixture of technical insight and historical background for BJJ enthusiasts.
BJJ Mental Models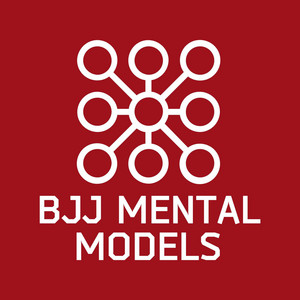 BJJ Mental Models is a huge success in the BJJ podcasting world because it offers something that none of the others do, which is a consistent in-depth analysis of the conceptual side of the sport. The podcast is hosted by BJJ black belt Steve Kwan, who has plenty to of insight to offer himself before even taking into account the great guests he invites on the podcast. They range from top competitors like Rafael Lovato Jr and Amy Campo to lesser-known coaches like Jorgen Matsi and Chris Paines. This mean that there is a wide range of input and every single episode offers a fresh take on a key concept of the sport. There are plenty of great podcasts about the sport, but BJJ Mental Models is without a doubt the best one for both advanced and new practitioners to learn from.
El Segundo Podcast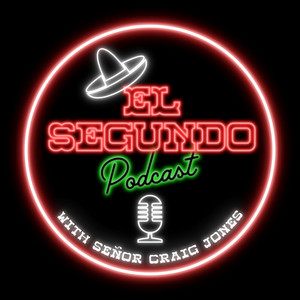 El Segundo Podcast is the newest one on the list, but it also features the most popular host in elite competitor Craig Jones. Like Jones himself, there is absolutely nothing about this podcast that takes itself seriously and there are constant jokes littered throughout each episode. It's almost certainly funnier than the hundreds of BJJ podcasts out there, but that's not all that makes it one of the best. Jones has had some great guests like Josh Barnett and Chael Sonnen, but he also does plenty of episodes without a guest too. Regardless of whether there's a guest or not, Jones always covers some unique or controversial topics that make for very interesting listening.
The BJJ Fanatics Podcast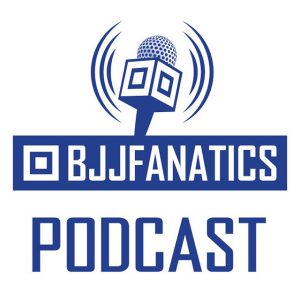 The BJJ Fanatics podcast has produced more episodes than any of the other podcasts on this list, and it routinely obtains some of the best guests in the sport. That's because BJJ Fanatics is the leading producer of instructionals in the sport and the current host Ryan Ford has access to some of the biggest names. Almost every coach and competitor you could possibly imagine has taken part in the BJJ Fanatics podcast at some point in the past, even Gordon Ryan and Fabio Gurgel. This makes it one of the only places you can hear from certain figures in the sport and it's well worth a listen, although it's probably best to look through the previous episodes to cherry-pick guests that interest you personally.