ADCC head organizer Mo Jassim has just announced that he will personally be providing cash prizes for the podium-placements in the absolute divisions of the ADCC Orange County Open on April 29th, 2023. This is just the latest in a line of several ADCC Open events, and each one of them will no doubt attract a ton of talented no gi grapplers to compete. The promotion had already announced that absolute divisions would be available for the event but the recent confirmation of cash prizes came as a bit of a surprise for competitors, with 6 different grapplers about to walk away with between $1,000, $1,500, and $2,500 for reaching the podium: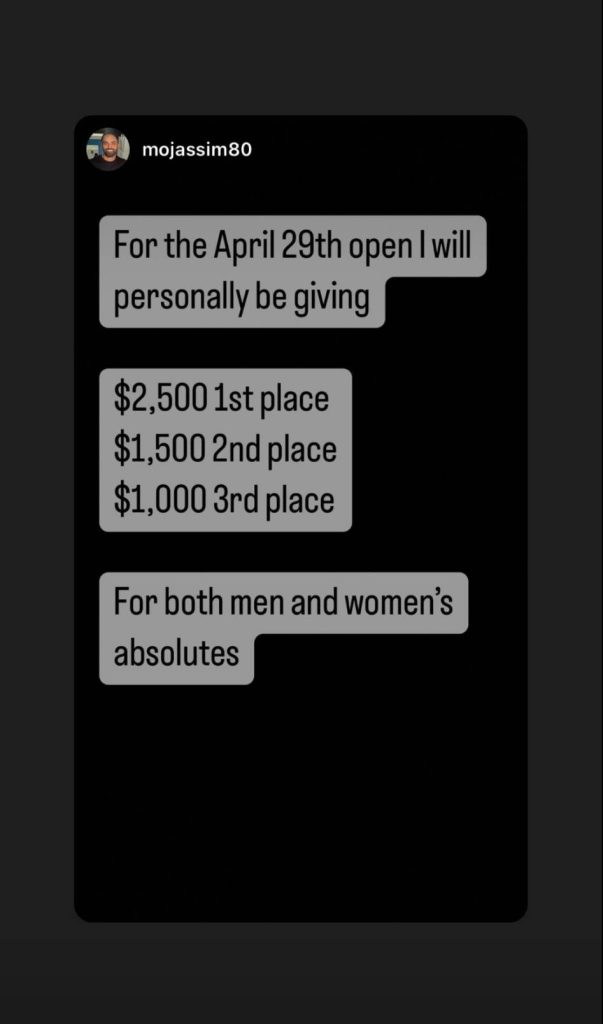 The last ADCC Open event took place in Mexico and it generated a number of fun matches and impressive moments for the fans in attendance and those watching on UFC Fight Pass. That was actually the first time that an ADCC Open event was available to watch on UFC Fight Pass, as the promotion only signed an exclusive deal with them earlier this year. The ADCC Orange County Open 2023 was always going to be an exciting event but with the added attraction of the cash prizes available for the absolute divisions, competitors will likely be going the extra mile to come away with a big win.
It's a smart move by Jassim for promotional reasons, but it's not really surprising to see this kind of generosity from him personally either. Jassim has made it his mission to help the sport burst into the mainstream and he's been a huge driving factor behind the growth of BJJ in the last few years. It's always great to see someone giving back to the community and if that also happens to generate more high-level grappling action for the fans, then that's a win-win!
The full details for the ADCC Orange County Open 2023 were announced in a post to the promotion's official Instagram account: