There are hundreds of elite BJJ competitors who have transitioned to MMA in the past but the modern era has seen far less of them enjoy the same level of success as their forefathers. Royce Gracie famously stormed to victory at UFC 1, but that was back when fighters only really represented single disciplines and every match was a contest of styles. Grapplers in that era almost always reigned supreme as their opponents usually had an incredibly limited knowledge of submission and takedown defense, if any at all. That only lasted a few years though and by the time the year 2000 came around, BJJ black belts needed great striking and wrestling in order to actually reach the highest level of MMA.
10 Most Successful BJJ Competitors In Modern MMA
The early days of MMA were also before the IBJJF World Championship was a thing, and nobody had ever even heard the word ADCC. It was very difficult to really know the actual ability of any BJJ black belts of the time, because they had a significantly smaller number of competitions available to them. Fast forward to today and grapplers compete every single weekend, so it's relatively easy to see who the truly elite competitors are. Only a handful of them make the transition to MMA though, and an even smaller number of those actually find any real success. These are the 10 most successful BJJ competitors in the modern era of MMA, in no particular order.
Demian Maia
Demian Maia made his professional MMA debut in 2001, but it took him another 4 years to have his second fight. During that time he focused far more on his grappling career, sharing the mats with the likes of Roger Gracie and Fabio Nascimento before eventually competing at ADCC 2005. He won a silver medal there and a bronze medal at the IBJJF World Championship that same year, before he returned to win gold at ADCC 2007. He won 5 more fights on the regional MMA circuit at the same time, before getting called up to the UFC. Although he never won a title, he fought for one twice and beat some of the best on the planet in two weight classes before he retired with a 28-11 professional record in 2021.
Gilbert Burns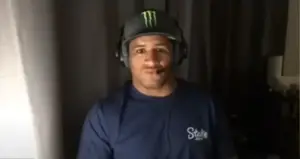 Gilbert Burns won an IBJJF World Championship in 2011, and had stood on the podium of several major IBJJF events before that. He decided to begin his professional MMA career firmly in the modern era the following year, but continued entering no gi BJJ tournaments at the same time. He won the IBJJF No Gi World Championship while on the regional MMA circuit in 2013 and continued competing in grappling even after he signed with the UFC. He earned a bronze medal at ADCC 2015, while he held a perfect 10-0 professional MMA record. He went on to challenge for the UFC welterweight title and continues to fight for the promotion, currently holding an impressive 22-6 record with wins over big names like Stephen Thompson and Tyron Woodley.
Ronaldo 'Jacare' Souza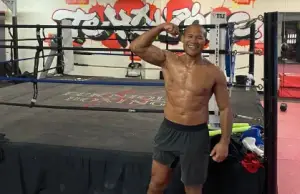 Ronaldo 'Jacare' Souza had a grappling career that only a handful of competitors could ever rival; with three IBJJF World Championship gold medals, ADCC gold medal, and an ADCC superfight championship to his name. He won pretty much everything he could between 2004 and 2009, including becoming one of the few men to ever beat Roger Gracie during their epic rivalry. He also competed for the DREAM welterweight title and put together an 11-2 (1) professional MMA record at the same time. He focused more on his MMA career then, winning a Strikeforce middleweight title and enjoying a fantastic UFC career that only came to an end in 2021 when he retired with 26-10 (1) record.
Shinya Aoki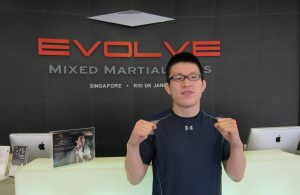 Shinya Aoki may very well be one of the best MMA fighters to never set foot in the UFC octagon, but he's enjoyed an incredibly successful career almost everywhere else. Although he started out as a fantastic Judo competitor, Aoki also earned a BJJ black belt and quickly established himself as one of the best submission grapplers in Japan. He won ADCC Trials in 2005 and had a good run at ADCC that year, but he was focusing far more on his MMA career at that point. Aoki went on to win titles at Shooto, WAMMA, Dream, and ONE Championship over the years and has even taken the odd grappling match too. At present he holds a 47-11 (1) professional MMA record and has won 30 of those fights by submission.
Fabricio Werdum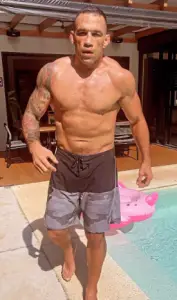 Fabricio Werdum was an active and highly successful competitor on the IBJJF circuit during his journey through the colored belt ranks and was promoted to black belt around the same time that he embarked upon his MMA career. He quickly won a pair of IBJJF World Championships and reached the podium of both ADCC and the IBJJF Pan Championship, while he was also winning MMA fights that included a successful stint with PRIDE. He then signed to the UFC and also managed to win a pair of ADCC titles, before eventually winning the UFC heavyweight world championship in 2015. Although he no longer fights for the UFC, he has still had competitive appearances and currently holds a 24-10-1 (1) professional MMA record.
BJ Penn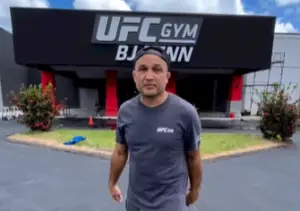 BJ Penn was nicknamed 'The Prodigy' for good reason. He was promoted to black belt after just 3 years of training in BJJ and is one of the fastest to ever reach the rank, but it was obviously well-deserved. He won an IBJJF World Championship on his first attempt, becoming the first American to ever stand on top of that podium. Penn switched to MMA immediately afterward, winning the UFC welterweight title in his 9th fight and added the lightweight title to his collection just a few years later. Although Penn retired on a long losing streak and with a 16-14-2 record, his achievements in the sport rank him among the most successful BJJ competitors in modern MMA.
Roberto Satoshi de Souza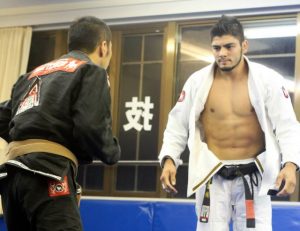 Roberto Satoshi de Souza had the talent to be one of the best BJJ competitors of the modern era, but he chose to focus MMA instead. He reached the podium of the IBJJF World Championship on three different occasions while he was racking up wins on the regional MMA circuit, and he held Gordon Ryan to a draw at Quintet 3. Eventually he signed a contract with RIZIN FF in 2019 and eventually became the promotion's inaugural lightweight world champion in 2021. Souza is still the reigning champion there and currently holds a 15-3 professional MMA record, having submitted 10 of his opponents so far.
Mackenzie Dern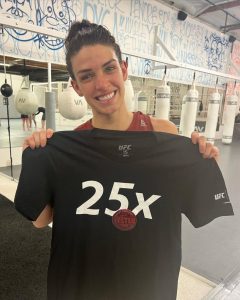 Mackenzie Dern is the only female BJJ competitor on this list of those who've found success in modern MMA, but she ranks very highly among her peers here. Dern accomplished an incredible amount on the mats, winning an IBJJF world championship, two IBJJF no gi world championships, and a gold medal at ADCC 2015. She could easily have gone on to be one of the greatest BJJ competitors of all time, but she decided to transition to MMA in 2016 instead. She signed a contract with the UFC after racking up a 5-0 record on the regional circuit and has since been gradually working her way up the promotion's strawweight rankings. She currently holds a 13-3 professional record and at 30 years old she has plenty of time to improve upon that even more.
Rafael Lovato Jr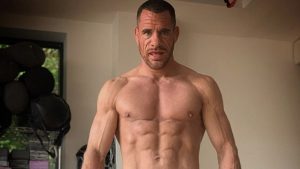 Rafael Lovato Jr was the first competitor to ever win a grand slam of major IBJJF events in a single year back in 2007, and he was a permanent fixture on the podium of those events over the next 7 years. He moved to MMA in 2014 and quickly won the LFA middleweight title, which then drew the attention of Bellator. Lovato Jr continued his run of form there and he captured the middleweight title there too in 2019, with a perfect 10-0 record at the time. He retired from the sport due to a rare brain condition after that but has won another fight since then, although it doesn't appear as though his career will continue in a bigger way. He has since returned to grappling though, including an incredible fourth-place finish at ADCC 2022.
Bibiano Fernandes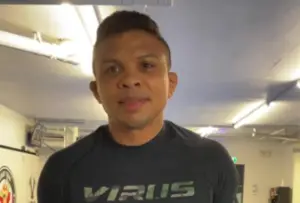 Bibiano Fernandes was successful as a colored belt BJJ competitor and won his first IBJJF World Championship at black belt in 2003, just before he made his professional MMA debut and established himself at the top of the modern era. He won another two IBJJF World Championships and three IBJJF Pan Championships while he developed his skills on the regional MMA circuit, before being signed to DREAM in 2009. He won both the bantamweight and featherweight grand prix tournaments and claimed both promotional titles before moving to ONE Championship in 2012. He's since had two reigns as the bantamweight world champion there and currently holds an impressive 24-6 professional MMA record.
For more of our opinion pieces on various topics, visit our opinion piece archives.