Due to the nature of BJJ there are only a small number of matches that fans haven't already seen before, in a sport when competitors step on to the mats dozens of times in a normal year, there's only so much 2021 can have to offer us. With that being said, there are a few matches that, for one reason or another, have never actually materialized and who knows, maybe 2021 is the year that we get to see some of these BJJ legends clash. Without further ado, here are the matches we're hoping to see this year and the realistic chances of them actually happening:
Gordon Ryan v Roger Gracie
Go big or go home, right? I don't think anyone in their right mind would say no to a match between one of the greatest grapplers in the history of the sport and the greatest no gi grappler on the competition circuit. Gordon Ryan already has a potential matchup with Andre Galvao lined up for the Superfight Championship at ADCC 2022 and he's recently reached a verbal agreement with Rafael Lovato Jr to compete against each other at some point this year. So why not round out his legends tour by facing off against the original face of BJJ, Roger Gracie?
It's worth remembering however that the gi or no gi decision could present a significant advantage to either man, so surely this would have to be over two matches contested both ways. Of course, that leaves the potential for each man to win in his own kingdom and for the series to be ruled a draw but would that really leave a sour taste in anyone's mouth? I think not.
Verdict:
Sure, it's nice to dream but let's face it: Roger Gracie last competed 3 years ago and has only stepped on the mats 3 times in the last decade. Several promoters have tried to make this match in the past and all have failed, because Roger has done everything he wanted to in the sport and he doesn't really have anything left to prove. Add in the difficulty of settling on a ruleset and clothing for the competitors, and it looks like this match will always be the one that got away.
0% Chance
Ffion Davies v Gabi Garcia
Ffion Davies made history earlier this year when she became the lightest competitor to ever win gold in the absolute division of the IBJJF European Open. Then she showed that she's happy to make taking on larger competitors a regular habit when she had an intense back-and-forth match with Tayane Porfirio at Grapplefest 9. Of course, whenever a female grappler shows the ability to overcome a size disadvantage, there's always one woman who springs to mind.
Gabi Garcia is the queen of the heavier weightclasses and she has ruled over them with an iron first for a decade. She's not invincible and has been beaten by the likes of Mackenzie Dern, Jessica Oliveira, and most recently Nathiely Jesus. With an incredible 70-5 record and no submission losses, it takes something truly remarkable to defeat Garcia and we'd love to see if Ffion Davies has that something.
Verdict:
Ffion Davies has shown that she's happy to compete against women who have the size advantage over her and since registering her last MMA fight in 2018, Garcia has been more active on the grappling circuit. Both women competed at ADCC 2019, and Garcia also took part in the IBJJF Pan-Ams 2019 along with several superfights for F2W, WNO, and BJJ Stars. As long as someone's willing to book the match, there doesn't seem to be anything stopping either woman from agreeing to it.
35% Chance
Lachlan Giles v Garry Tonon
This is the match the 77kg division was robbed of at ADCC 2019 as Lachlan Giles and Garry Tonon were placed on opposite sides of the bracket. In an unusual twist of fate, both men would end up leaving that tournament with bronze medals with Tonon claiming it in their weight-class and Giles putting on an incredible display in the Absolute division, only losing to Tonon's teammate and 99kg Champion Gordon Ryan.
The pair have met once before, but that was all the way back in 2015 at EBI 5 where Tonon stormed through the tournament and submitted all four of his opponents, including Giles. A lot has changed since then however and Giles has gone on to make a solid name for himself in the no gi world, while Tonon has had to spend a significant amount of time developing his striking for MMA as he continues the hunt for a ONE FC title shot.
Verdict:
Unfortunately for grappling fans, Tonon has not been a frequent competitor since starting his MMA career back in 2018. Outside of his run at ADCC 2019, he has only had three matches with two of them coming on the F2W stage, where Giles has never competed. That being said, this is the type of match that FloGrappling could put together to headline one of their Who's Number One shows this year. Failing that, there's always next year at ADCC 2022.
15% Chance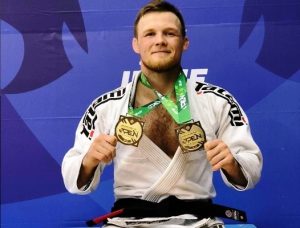 Tommy Langaker v Keenan Cornelius
Langaker had an absolutely perfect year in 2020 and cemented his place as the most exciting gi grappler on the planet with a dominating performance at Polaris Squads 2. It was this that led to him being awarded the title of "Gi Grappler of the Year" from our 2020 BJJ awards. Keenan Cornelius on the other hand, has been a fan-favorite for a very long time and for good reason, his masterful use of lapel guards has baffled elite grapplers on the biggest stages time and time again.
It's been interesting to see how the latest generation of gi wizards have been able to cope with Cornelius' lapel guards as it's become far more common than it was when he first started to use them to great effect. Coupled with the fact that any Tommy Langaker match is a guaranteed fireworks display, this match presents equal parts intrigue and excitement for fans.
Verdict:
Both men have been making appearances at the IBJJF European Open over the last few years and although they might've been in the same weightclass at one point, Cornelius hasn't competed lower than 91kg in the last two years. However, Langaker has been known to enter the absolute division at major tournaments in the past. Should he choose to do so at the next European Open with Cornelius in attendance, or if Polaris decide to put together an American team for the next Squads event, this match actually could happen.
30% Chance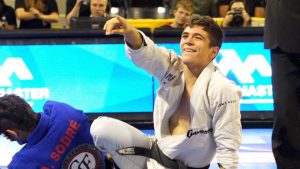 Mikey Musumeci v Paulo Miyao
How is it possible that after dozens of matches at the very highest levels of BJJ, Mikey Musumeci still hasn't faced Paulo Miyao as of 2021? He's even come up against Paulo's brother Joao on no less than four separate occasions and considering he's emerged victorious every single time, it might be time for Paulo to try his luck instead. Last year was not so great for Paulo Miyao however as the only two times he was able to compete ended with him losing a referee's decision.
Musumeci is well-known for his expert use of the straight ankle lock, while both Miyao brothers are well-known for their blatant disregard for leglocks altogether. That, combined with the opportunity for Paulo Miyao to avenge his brother's series of losses to Musumeci and his undoubted desire to right the ship makes this one of the biggest matchups in the lightest weightclasses right now.
Verdict:
Musumeci recently withdrew from major competition to focus on creating instructional content for BJJ Fanatics and Miyao has not been particularly active recently either. The other difficulty is that Miyao seems to be focusing more on no gi in the last few years, whereas Musumeci is exactly the opposite. Given that they historically inhabit the same two weightclasses, we wouldn't need a miracle to see this match, but it does seem unlikely.
20% Chance